Can you believe that I got tagged for the first time to participate in a book tag? The amazing Megan over at Adrift on Vulcan tagged me to do the Cinderella Book Tag. I only wish I was as good with graphics as Megan is. You should definitely check out her blog if you haven't already. Here goes…
Evil Stepsisters


A Book with Characters you Hate
I'm torn between these two books. I really hate some of the awful characters in Kinslayer but I also really despise Queen Levana and I have an issue with Adri and the way in which she treats Cinder. They're just horrible people, okay.
Prince Charming


A Book with a Gentleman
Okay, so I have pretty bad book amnesia, but have managed to think of these two. Yes, two because I love these characters too much to choose between them. So firstly, Noah from All Fall Down by Ally Carter. He is just so adorable! He appoints himself Grace's best friend when she needs one the most – he may have been asked but he truly is a great friend to Grace. He does the gentlemanly thing and tries to escort her home after she clearly becomes distraught. He's also hilarious!
I can't forget Levi. He's practically perfect – yes, there's that one stupid blemish on his record, but we shan't talk about that. After reading Fangirl I found myself wondering if this guy will only ever be a work of fiction, and if one actually exists in real life?
Cinderella


A Character that is Graceful, Kind and Defiant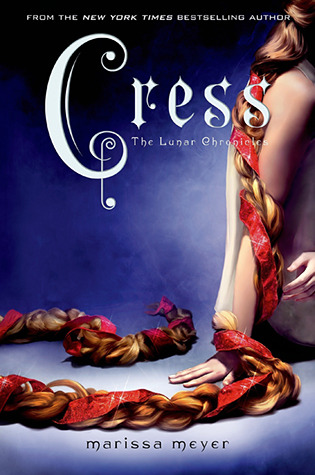 This was the most difficult one for me. I found it hard thinking of a character who fit all three and I think Cress is probably the closest.
Fairy Godmother
A Character that Always has Someone Looking Out for them
Yes, I'm including this book again – its been on my mind ever since I read it recently. Grace seems to have a lot of people looking out for her – even if she doesn't ask for it, or even knows about it.
Helpful Creatures


Something that Makes you Happy when you're Sad
Reading in general makes me happy, even when I'm crying because of a book, but books that come to mind are any books by Alyxandra Harvey. Whether I'm laughing and swooning when reading the 'Drake Chronicles' books or enjoying reading about magic in Victorian England in the 'Lovegrove Legacy' books, Harvey's books just make me happy.
Pumpkin


A Character with a Transformation
Meghan goes through a transformation I think and ends up ruling a kingdom.
Ashes


A Book you didn't Care for
I recently read this and just couldn't fully connect with it. The first half of the book, sadly, didn't pull me in; it did improve but I don't know…there was something 'off' about this book.
Impossible


A Book with an Ending you didn't See Coming
Sorry, I can't seem to stick to just the one book.
Just Breathe


Something that Inspired you to be Courageous


Now, this is a sad story, no doubt about it, but it is also about living the time that you do have in this world to the fullest. It isn't necessarily about how much time you have, but what you do with it – little infinities. Hazel and Augustus provide me with some courage to go and live my life to the fullest. This is the one book that I have reread the most – maybe I should read it more, to continue to provide me with courage.
Happily Ever After


A Book with a Perfect Ending
I loved this book and thought that it had a good ending. I also liked that there wasn't a big cliffhanger; it wrapped it up nicely, but left you still wishing to keep reading about this world.
I'm actually going to tag people, even though I'm not completely sure who has done the tag – if you have already done this tag, then leave a link so I can see it and if you haven't, then don't feel obligated to do it, if you don't want to.
I tag:
Asti @Oh, the Books!
Cait @Paper Fury
Kara @Diary of a Teen Writer
And anyone else whom wants to participate.
What books would you choose for these categories? Anyone else done this tag yet?