Loony Blurbs was started by Emily over at Loony Literate (click on the banner above and it will take you to Emilys' blog). All you have to do is write a blurb based on the books' title only – nothing else, just the TITLE. It's really fun and I don't know why I haven't tried it before. (Also, I haven't read any of these books and don't know anything about them, other than a little bit about A Darker Shade of Magic. I should get reading, right? I love some of these covers.)

The Summer of Chasing Mermaids – Sarah Ockler
Sebastian has always been searching for something…more. Something magical. Truth amongst all the mythical. Until one day he witnesses something that could change his life irrevocably… Will he risk all that he knows to get to the truth?
The Summer of Chasing Mermaids is an electric new novel that will have you looking at myths in a whole new light.

Pieces of Sky – Trinity Doyle
Sky has suffered a
tragedy that no-one should have to endure. No longer the person she once was, Sky is doing her best to not drown and piece herself back together again.
Art is Sky's outlet. Each piece of art – every painting, every word painted on the wall – is an attempt to leave a part of the hurt behind; the hope of shedding the pain that she's afraid is becoming her home.
A heart-wrenching tale of loss, betrayal and the slow realisation that you are stronger than you ever thought possible.

The Weight of Feathers – Anna-Marie McLemore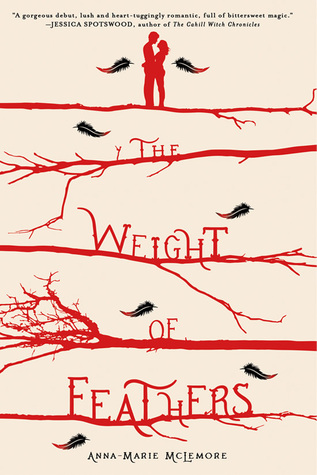 So, you've heard the old story: If you find a feather near by, then a lost loved-one is watching over you. An angel maybe. But for Anna, the thought of these feathers weigh heavy on her shoulders, because if she finds a feather, it means He has found her…and if He has found her… Well, you'll see….
Suspenseful, thrilling and an endearing love story to take to your heart.

A Darker Shade of Magic – V.E. Schwab
Long ago, a pr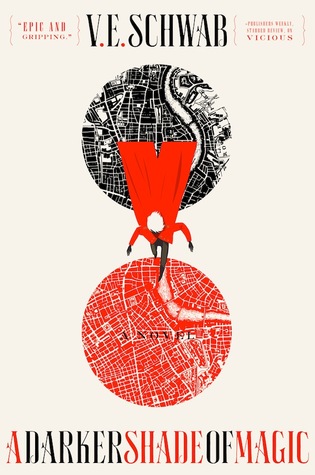 ophecy was foretold; a prophecy telling the birth of a daughter more powerful than any person before her. One whom would save them all and banish this Darker Shade of Magic, once and for all.
What prophecies don't tell you though, is just how difficult banishing a dark magic can be….
A deliciously, exciting new novel from Victoria E. Schwab. Watch the magic unfold…

Ten Thousand Skies Above You  – Claudia Gray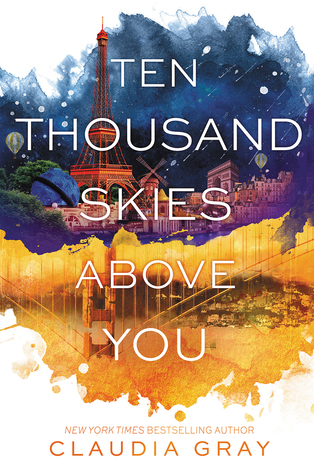 Ever wondered what lies beyond the clouds? Just more sky? Space? I thought the same, but, boy was I wrong. Hi, I'm Claudia – but you can call me Claude, you know like Claude Monet? I like art – and this is the story of how I found a portal that transported me ten thousand skies above you.
A unique and enchanting story which will make you question all that you think you know.

So, what do you think? How did my first attempt at writing blurbs go? Have you tried this before? Feel free to leave a link to your "Loony Blurbs" in the comments. This is a great way to generate book ideas, so if you're a writer and experiencing a bit of writers block, then give it a go.